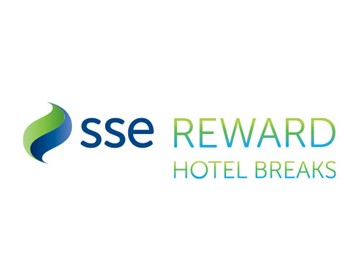 SSE Hotel Breaks - €15 off per night!
Sorry, this offer is no longer available. You may have already redeemed it or it has expired.
What do I get?
SSE Reward just got better. Why not book yourself into a hotel break with an additional €15 off breaks per night. Choose from 3, 4 & 5-star hotels, and book hotels from 2 to 5 nights from just €75 per person sharing per night, and get breakfast included for FREE for adults and for a special discounted rate of only €5 per child.
Where can I use this voucher?
Online
Terms & Conditions
Please log onto https://www.ssehotelbreaks.com/ to view Hotel & Holiday Home Destinations on the dates you wish to secure. Simply specify the search criteria and click the Search Breaks button.
You will be asked to provide your promotional code when you have placed your hotel break in the basket.
€15 discount offer applies to all hotels and holiday homes per night, breaks up to 7 nights.
If "Total payable today" is under €15 per night you are not eligible for cash back on non-used promotional code amount.
Book by November 30th 2020 to avail of this offer.
Stay by 31st of December 2020.
All breaks are subject to availability. This offer is subject to promotional availability at participating hotels/holiday home destinations in Ireland at the time of booking and cannot be used in conjunction with any other offer or booking. Accommodation supplier availability may vary on any given date - not all hotels have availability at any given time.
For children under 10 years of age sharing with adults, accommodation charges are at the discretion of the hotel. There may be a supplement if a larger room has to be allocated. Please inform the hotel/customer service agent at the time of booking if you are bringing children with you and they will confirm if there is a family room available and if there is an additional cost involved in your preferred hotel.
The promotional offer is non-transferable and non-refundable and cannot be used for cash in lieu.
Once a booking has been processed, changes to the booking cannot in every case be guaranteed.
Customer Support: Call +353 818 240 086 (Monday-Friday 9-5pm, excluding Bank Holidays) or Email info@ssereward.ie
This promotion is operated by WIN|WIN – The Rewards & Loyalty Agency on behalf of SSE Airtricity.
SSE Hotels Breaks standard Terms and Conditions apply and can be viewed at https://www.ssehotelbreaks.com/TermsAndConditions
Offer applies to select hotels only.
SSE Reward general T&C's also apply